Why Our Promise of Value is Important to You
Despite Canada's large geographical size, its population is concentrated in its most southerly regions. Over 23 million people live in the Provinces of Ontario and Quebec. That's more than 60% of Canada's entire population.
All-Can Pro Logistics is situated in the center of this heavily populated market. Three of Canada's largest metropolitan areas are within 3 hours drive of our location. The Toronto, Montreal and Ottawa regions can all be supplied from one consolidated All-Can distribution facility. There is no need to have separate operations in both Toronto and Montreal. Consolidate with us and experience the savings in cost and management effort.
Many of the largest retailers in Canada have also chosen to centralize their major distribution hubs between Toronto and Montreal. All-Can is ideally located to feed these retailers for you or provide your supply chain with similar geographical advantages.
Standards
All-Can is committed to having the highest of standards. Internally, we document and enforce Standard Operating Procedures (SOP's) that ensure compliance with Good Warehousing Practices (GWP).
Because we serve the food supply chain (dry, refrigerated and frozen), we are very current with the Global Food Safety Initiative (GFSI). We have been certified under the BRC Global Standard for Storage and Distribution since 2015, which includes HACCP. We have regular inspections by AIB, Merieux NutriSciences and CFIA auditing firms. Their review of our facilities and procedures provides independent proof of high standards. Every customer at All-Can experiences standards that meet or exceed the requirements of our most discerning food grade customer.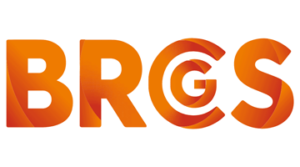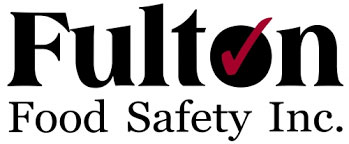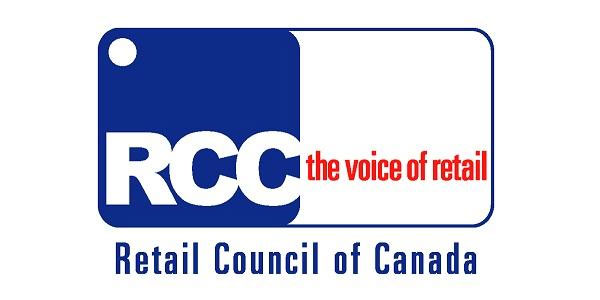 AKP Heating
I just want to say a big thank-you to all the staff at All-Can Logistics, you are all awesome.
A special thanks to Karen and Mike who do a great job with my account and make the process of shipping and receiving a complete pleasure.  Couldn't do it without them.
Tony Pitt
AKP Heating
The All-Can Advantage for all Types of Importers
Getting Your Goods To Us
No matter which direction your goods are entering Canada from,  All-Can should be their  destination.
Arriving on the Pacific Coast: If your goods are coming in from the West, the cost of bypassing Toronto to get them to us will be offset by the potential savings of being consolidated in the center of the largest Canadian market. You will benefit from our small town storage and handling rates instead of big city rates.
Arriving by Sea Through Montreal or New York:  Goods arriving through the port of Montreal can be consolidated with us for satisfaction of the Toronto, Ottawa and Montreal markets.  Goods arriving in New York can easily find their way to All-Can Pro Logistics directly up Interstate 81 and into Canada.
Arriving Through Detroit or Buffalo: Goods that may traditionally enter Canada through Detroit, Michigan or Buffalo, New York may find greater advantage from a consolidated distribution point if they push on to our location mid-way between Toronto and Montreal.
Keep your Sales Margins to Yourself!
By working directly with All-Can as your fulfillment center in Canada, you can be cost competitive with resident corporations. You will have the advantage of operating without fixed overhead or other middlemen burdening you with additional supply chain costs.
Bulk is Better than Single Orders Crossing Borders
Why? Because single orders can be dramatically more expensive in a number of ways.  By moving bulk shipments to our facilities and distributing them from within Canada, the number of international transactions and the headaches that come with them will be drastically reduced. With your bulk inventory close to your Canadian market you will be able to respond efficiently to repeat orders and rush shipments without incurring huge costs.  
The cost of customs brokerage for large bulk shipments is much more economical than the sum total of customs brokerage on many small shipments. Many Canadians ordering goods from the U.S.A.  have come to realize that the UPS or Fedex customs brokerage charge is a deal breaker for them and they choose not to buy from U.S. online retailers for this reason.
If your goods are manufactured offshore, consider not having all of your order shipped into the U.S.A.  If you are breaking bulk, sorting and forwarding some of your goods to Canada, it makes more sense to have your Canadian inventory shipped direct from China to Canada and save the cost and complexity of two border crossings.
Why 3PL Over Other Options?
A 3PL does not take ownership so it does not need to pass products along to the next stage with sales margin.  A 3PL distributes your goods through as many supply lines as you wish without direct relation to the goods. You retain title and have full control over your inventory  and the distribution of it to wherever you want it to go in Canada. Other options of entering the Canadian market can have serious drawbacks…
If you chose Buy-Sell Distributorship you would:
Lose ownership of inventory
Risk product delivery into undesirable markets
Potentially create a lack of focus and attention on your brand
Potentially reduce your margins by sharing the sales value of your product
Create partial loss of control
Risk quality control difficulties ie. inferior goods under your brand
Waste valuable time policing the intermediary
If you chose to License your product you would:
Create partial loss of control
Risk product delivery into undesirable locations
Risk quality control difficulties ie. inferior goods under your brand
Waste valuable time policing licensee
Not realize full brand potential – earning royalties rather than full margins
If you chose to Own or Operate your own Warehouse you would
Have big capital costs – building, racking and fixtures
Have fixed cost of rent instead of variable cost of business
Costs and complexities of labor management in a foreign country
Have costs that continue in off season time periods